An Elegant and Sophisticated Maternity Session
There are many different styles to choose from when deciding on a maternity session.  It's always important to communicate with your photographer about the type of poses and the look that you wish to achieve.  This lovely mom-to-be chose colors that conveyed a sense of timeless elegance. Our mom-to-be also wanted to include her son in her maternity session.  Her little toddler was an absolute delight and looked adorable posing with his mom.
Our client chose to have her makeup done by our in-house professional makeup artist.  We highly recommend to our clients, who are taking maternity portraits, to have their hair and makeup done for the session.  A professional makeup artist understands how the lighting in the studio can affect skin texture and tones. A good makeup artist will know how to apply the makeup to highlight your best features. Professional hair and makeup is an important aspect to think about when investing in a photo session. Not only do portraits turn out fantastic, but moms-to-be get a little bit of well-deserved pampering!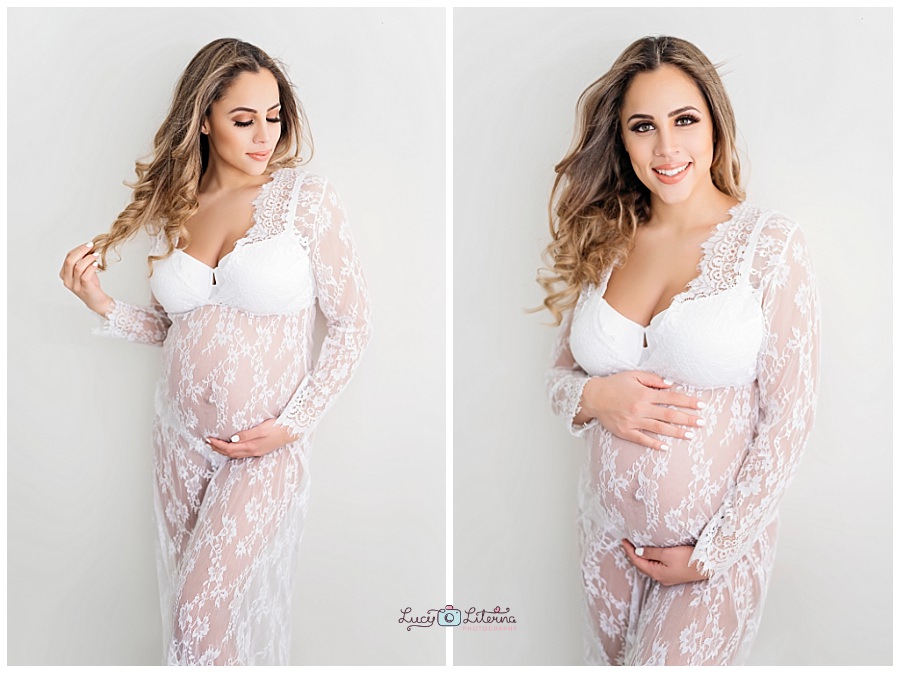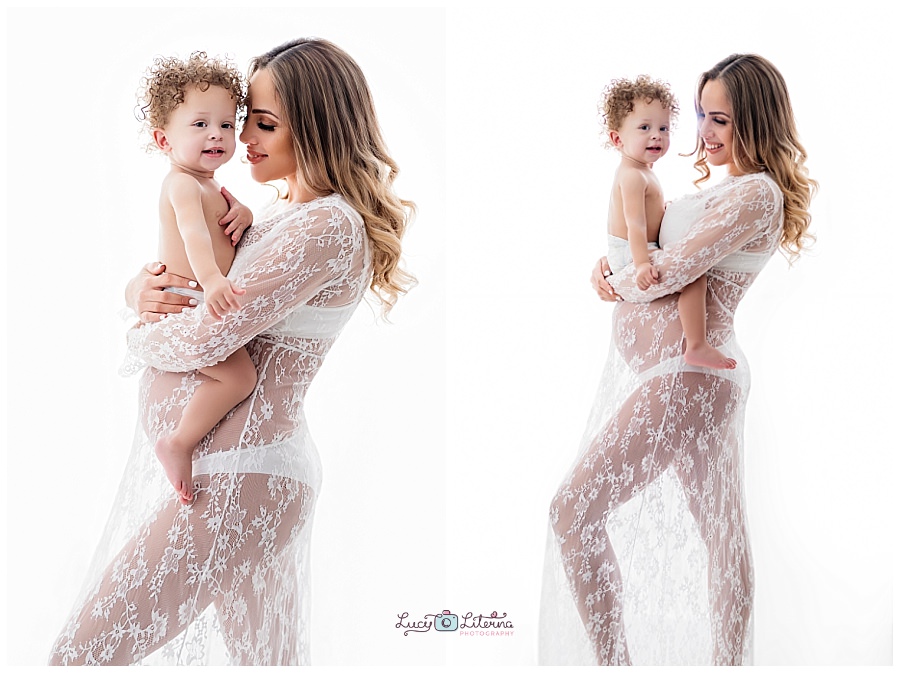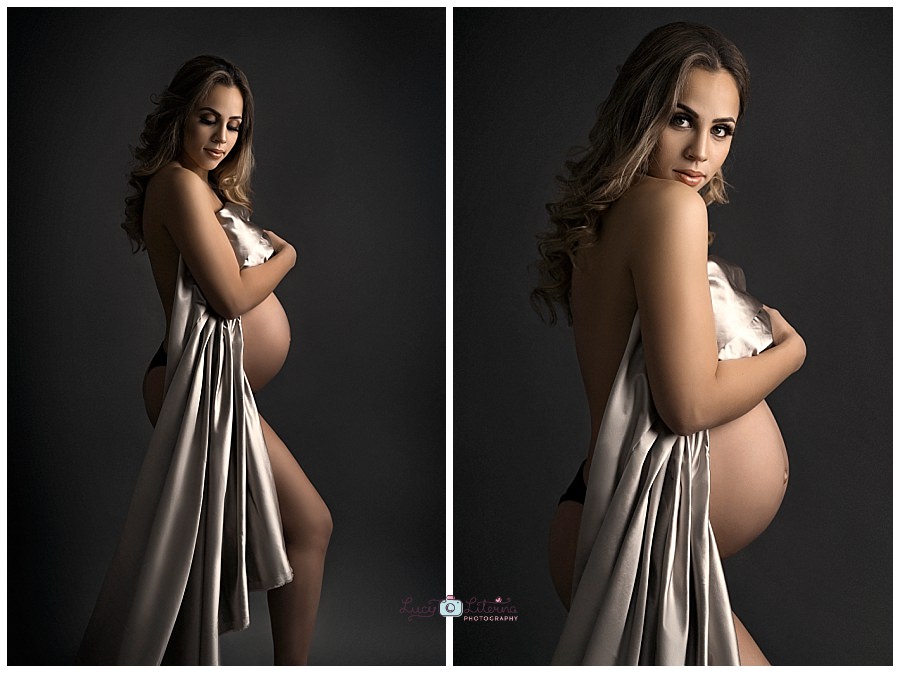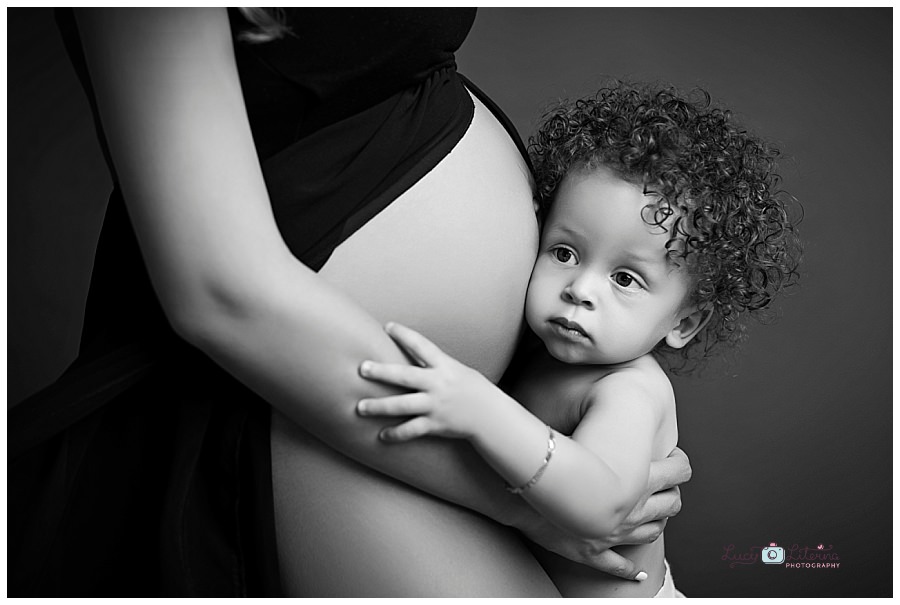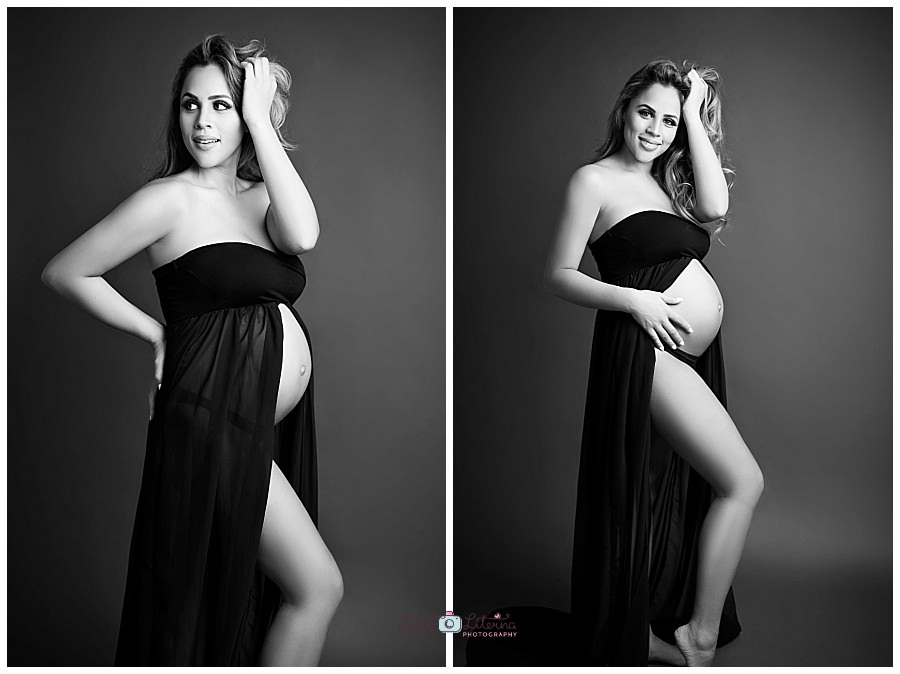 View our Maternity Portfolio and make sure to Book your photo session!