Beautiful Composites for Newborn Photography
Limitless Newborn Photography
When parents come to our studio, sometimes they are looking for a specific portrait that involves the use of composites.  As photography is an art form, I love to create images that parents can use to decorate the walls of their home.  Maybe they have a cute safari theme for their nursery, that requires their baby cradled in an elephant's trunk, or maybe an image of a sleeping baby cradled in the moon will enhance a soft angel-themed room.  Composite images do need a little pre-planning, so it is important that parents let us know they are interested when completing our studio's newborn photography questionnaire.
Newborn photography backgrounds created by digital artists around the world are available for our newborn photo session clients.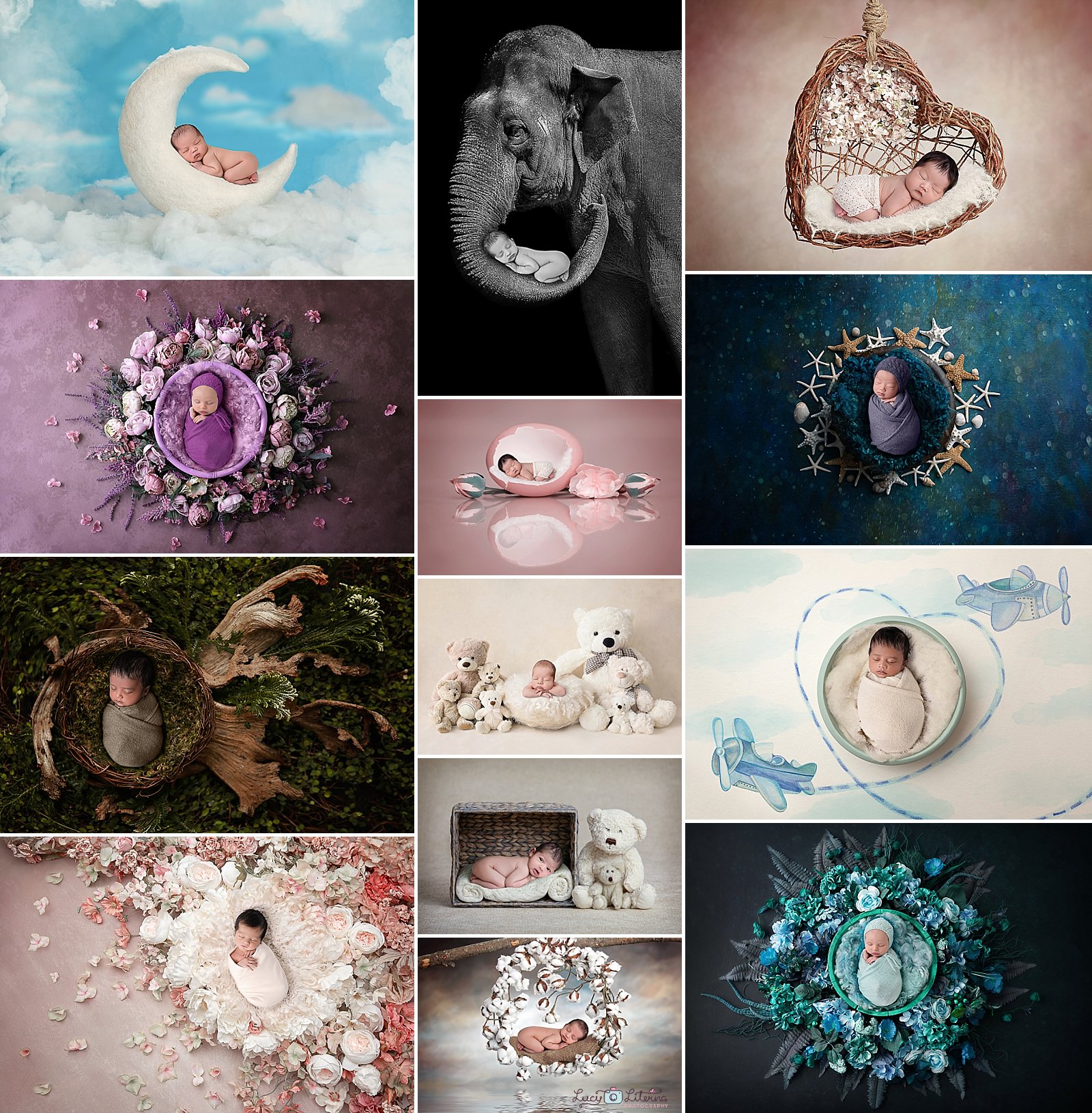 Newborn photo sessions are pre-booked while still pregnant, contact us to reserve your spot.