How to choose the right newborn photographer for you?
Choosing the Right Photographer for you!
Deciding on a photographer can depend on many factors including location, cost, and timing.  However, one important factor that must not be overlooked is the photographer's portfolio.  Every photographer has their own style and signature shots.  When going through a photographer's portfolio a few things to take note of are:
1.     Style – Ask yourself if the photographer's style suits you.  Are you drawn to more lifestyle or posed portraits?
2.     Consistency – Do the photographs have a consistent look and feel throughout the portfolio?  This will be important when you are choosing wall art or creating an album.
3.     Type of photos and editing – Do you like the editing that has been done on the photos?  Would you prefer something brighter or darker?
4.     Props and accessories – Do you like the style, amount, and quality of props and accessories used? Do you want the photos to be more simple and clean or you prefer lots of props?
While perusing the portfolio, another aspect to look at is the photographer's use of shallow depth of field in their portraits.  Shallow depth of field is when the focus is on the subject and the background is blurred or not as sharp.  This is an important technique in photography as it helps direct the viewer to what is important in the image.
Does the photographer know when to use and have high-end lenses to achieve the result? Do they also have images of deeper depths of field in the portfolio?
When taking all these factors into consideration, you will be sure to find the perfect photographer for you!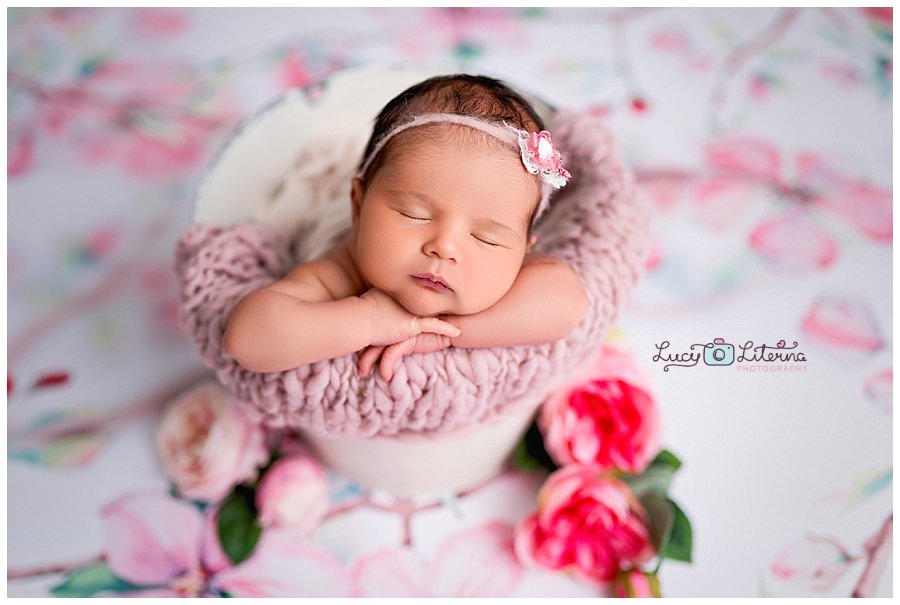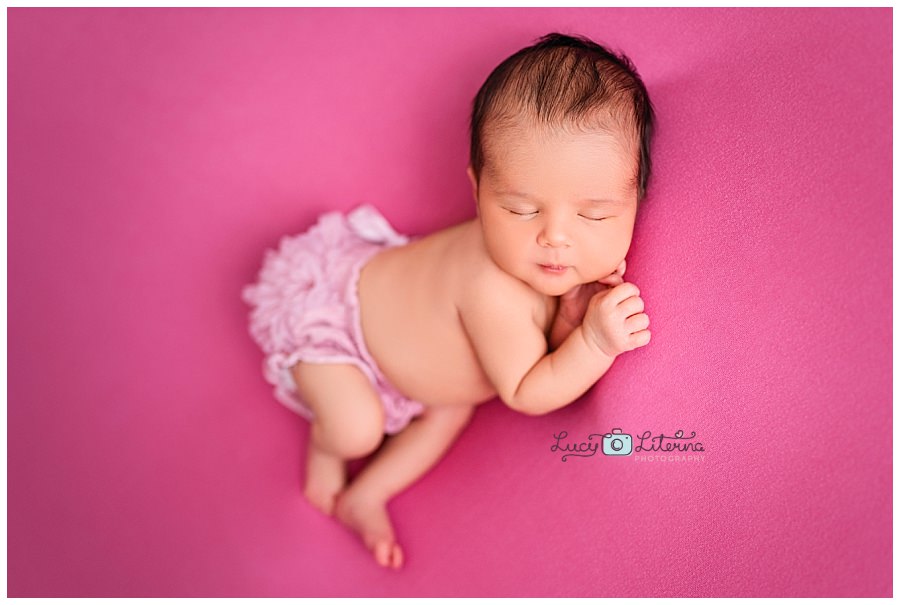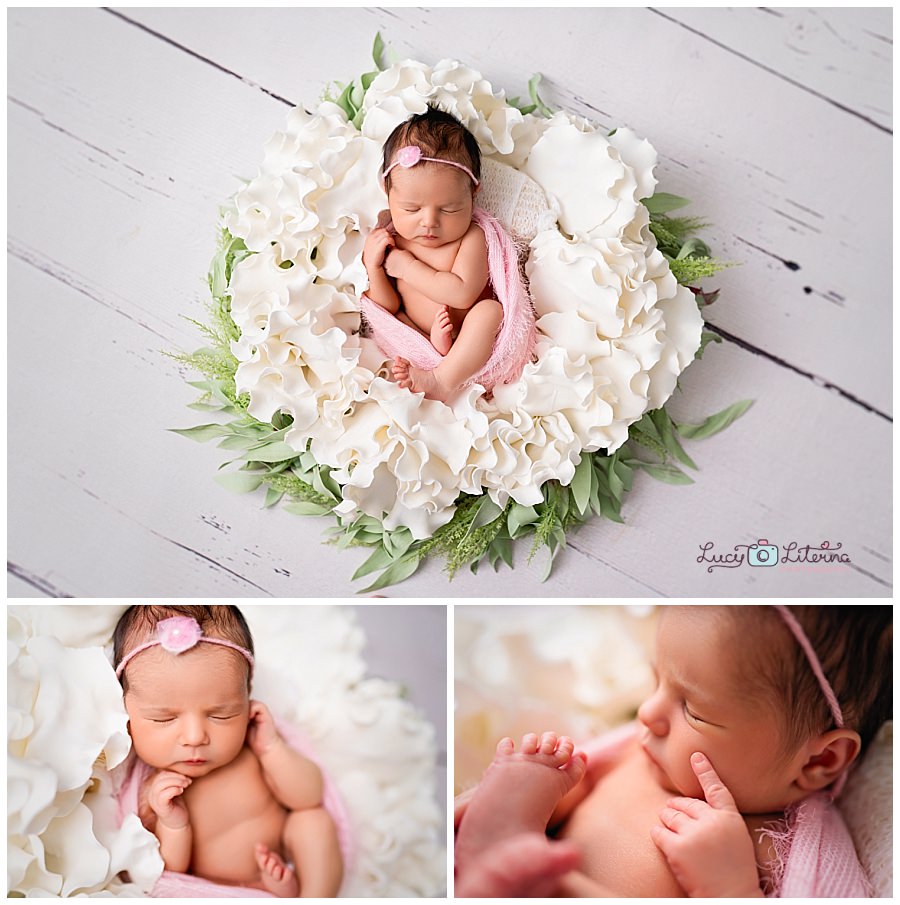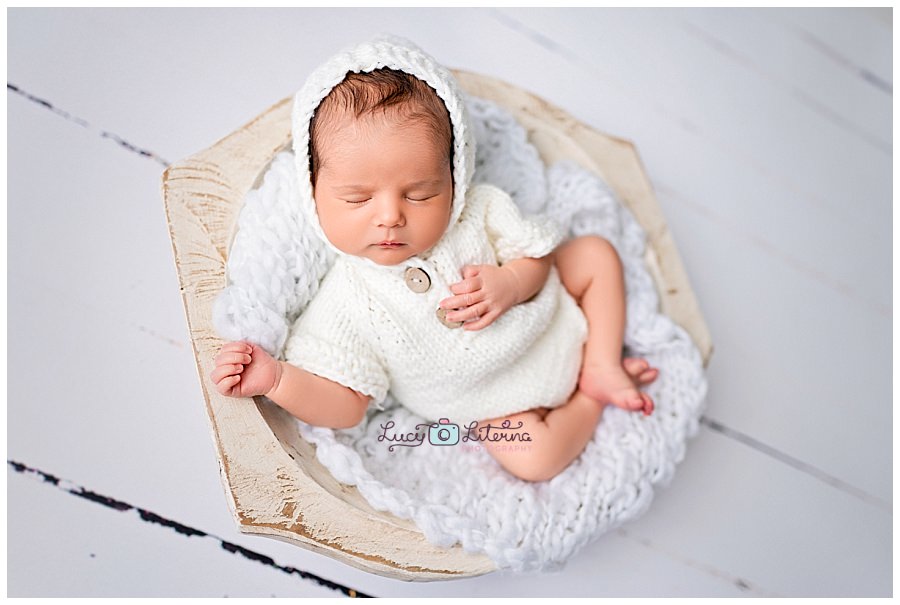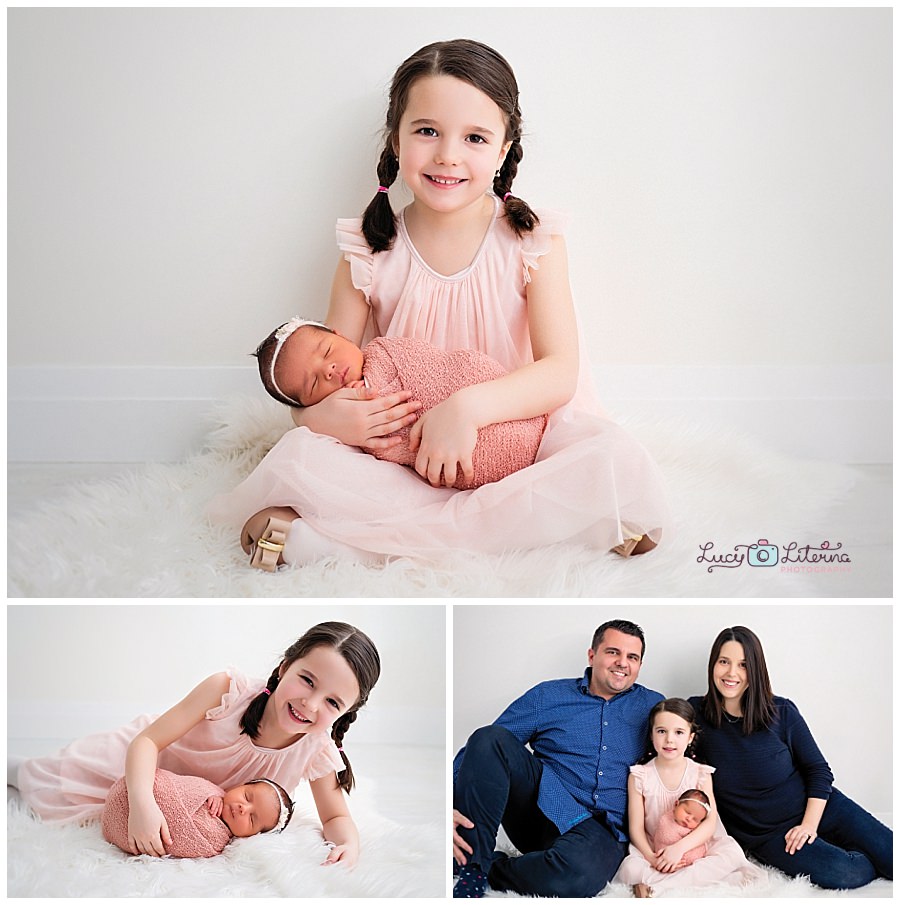 Newborn photo sessions are booked months in advance while still pregnant. Make sure to set some time aside to meet the photographer and gather the information needed.