Newborn Photography in the Studio
Newborn Photography for baby boy.
The neutral colours, the soft stuffie, the cute outfits all come together to form a fantastic combination of portraits that a family can enjoy for years to come.  For this Newborn Session, our expecting parents were well prepared; they knew what type of portraits they wanted to see in their nursery and family room.  They had carefully selected portraits they liked from our Instagram posts and requested them when filling out the questionnaire.  Their preferences mixed together with a little Lucy magic created a wonderful set of memories ensconced in a beautiful album and a set of pocketbooks.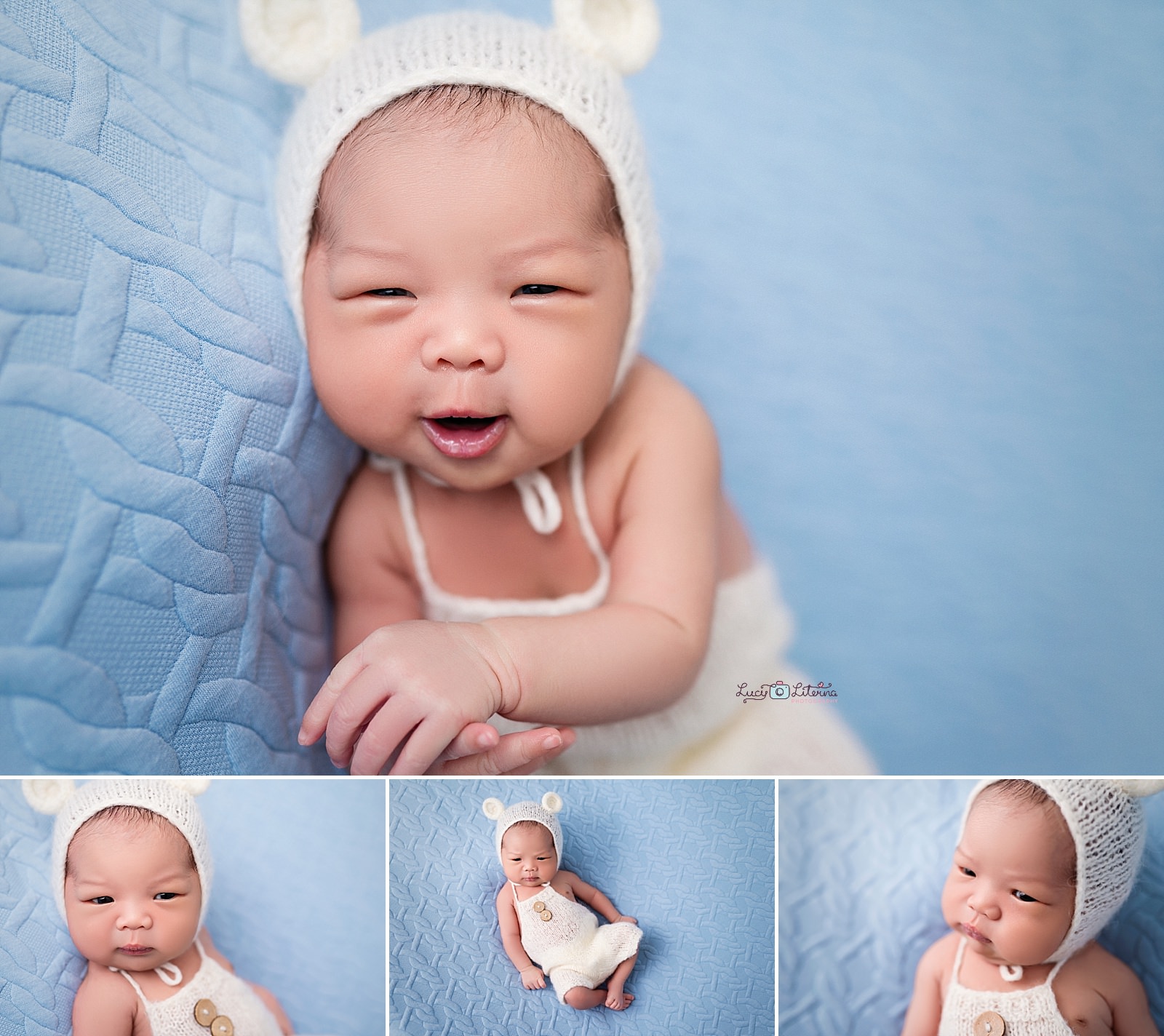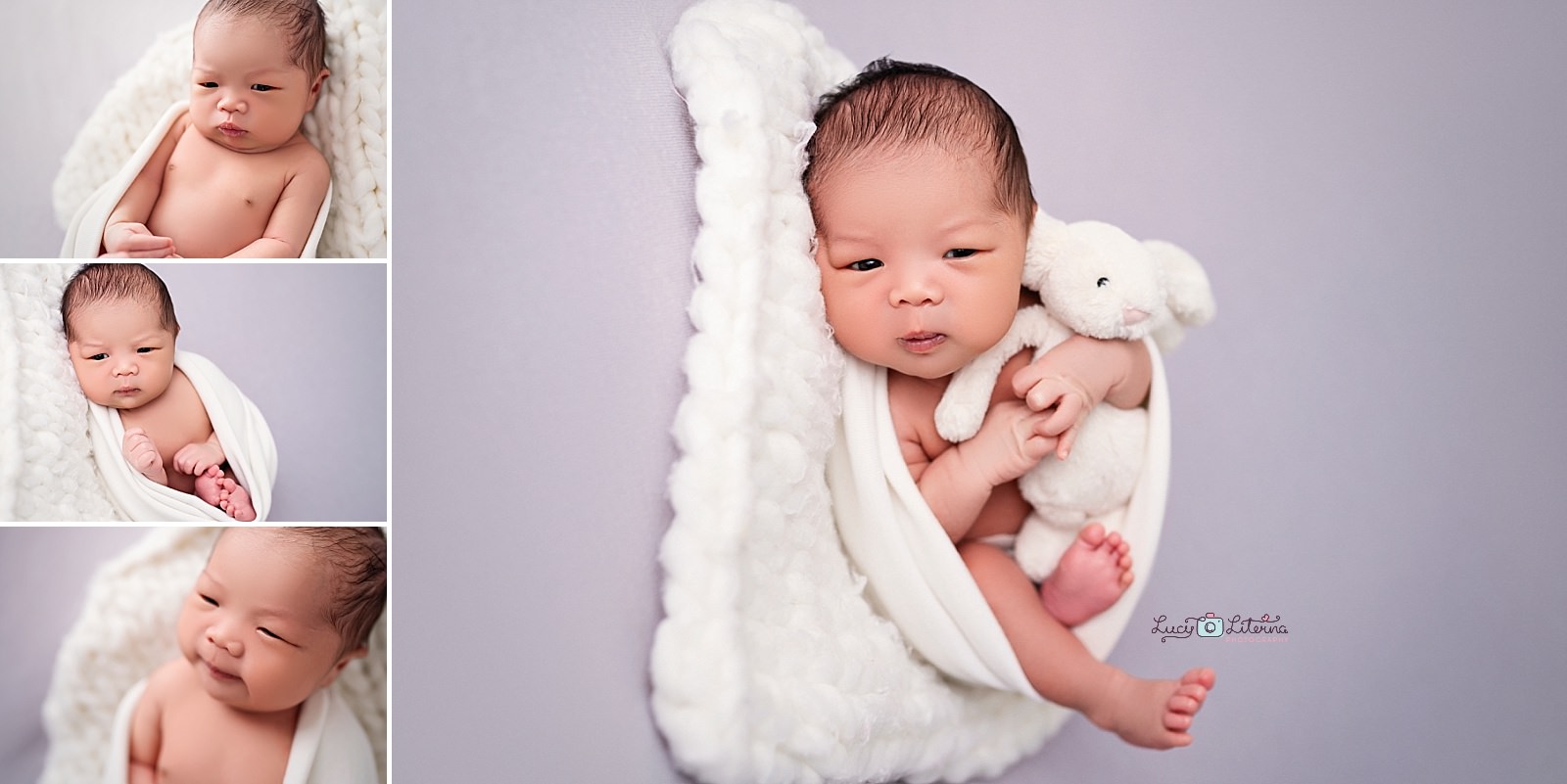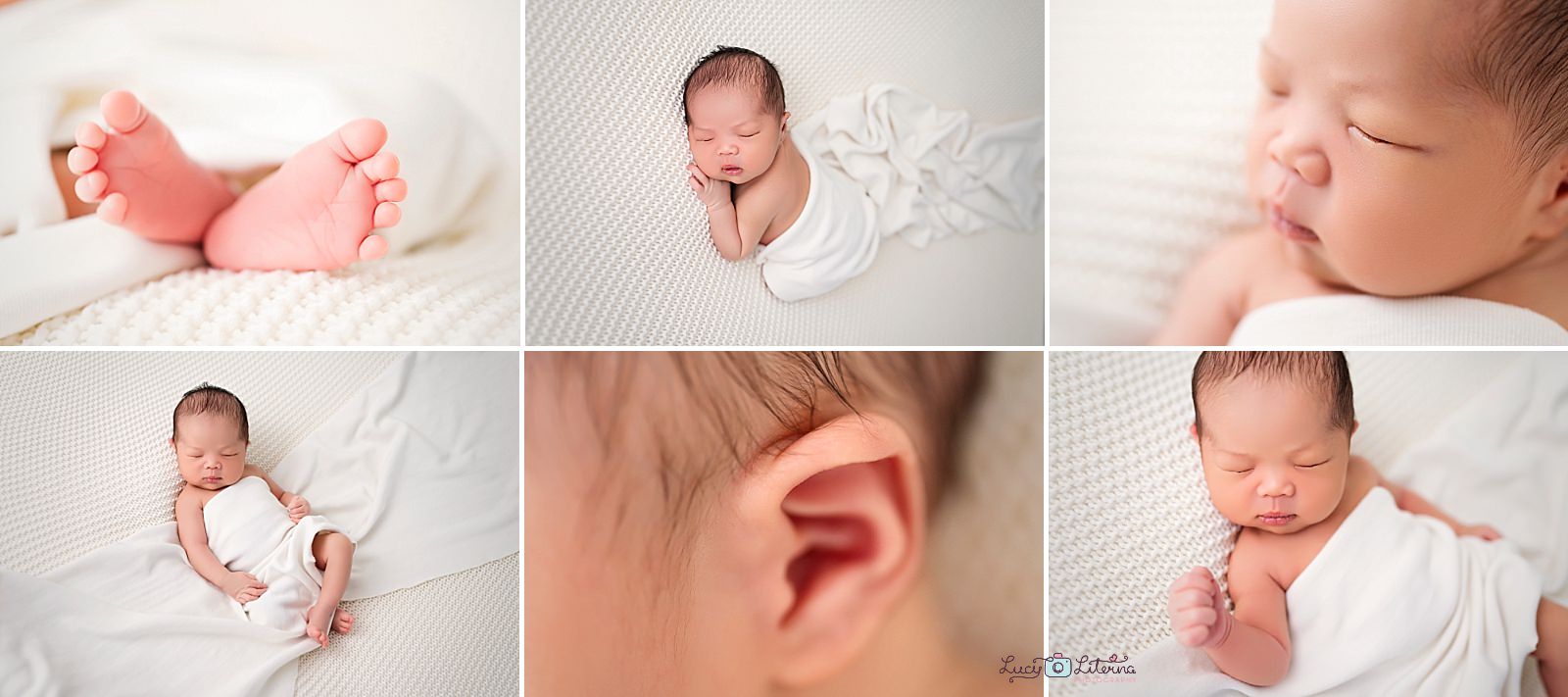 Newborn sessions booked months in advance while still pregnant. Get in touch with our schedule guru Joanne, to reserve your spot.