Portrait photo studio – behind the scene- First Birthday photo session
It is moments like this one that remind me why I chose to and will always love being a family photographer.
I've met Tim's parents about three years ago while photographing their engagement session – a beautiful couple in love, just starting on their path to family life. Our next photo shoot was in my Toronto studio, during a maternity photo session, photographing Tim's mother-to-be. I then had the honor of photographing Tim during his very first days of life at the newborn photo session, and then again, at the precious age of 6 months.
Then came the big day – Tim's very first birthday. I felt honored and was very happy to capture this important moment in his and his family's life.
It was so much joy to photograph Tim – a very happy, energetic and active boy. Shot in the bright, colorful and joyful setting in my Toronto photo studio, baby Tim's First Birthday photoshoot was so much fun! The studio was transformed into a party room with colorful balloons, a giant birthday cake and fun outfits. By mixing and matching Tim's clothing his parents brought for the occasion, we've created a few very cute and festive outfits.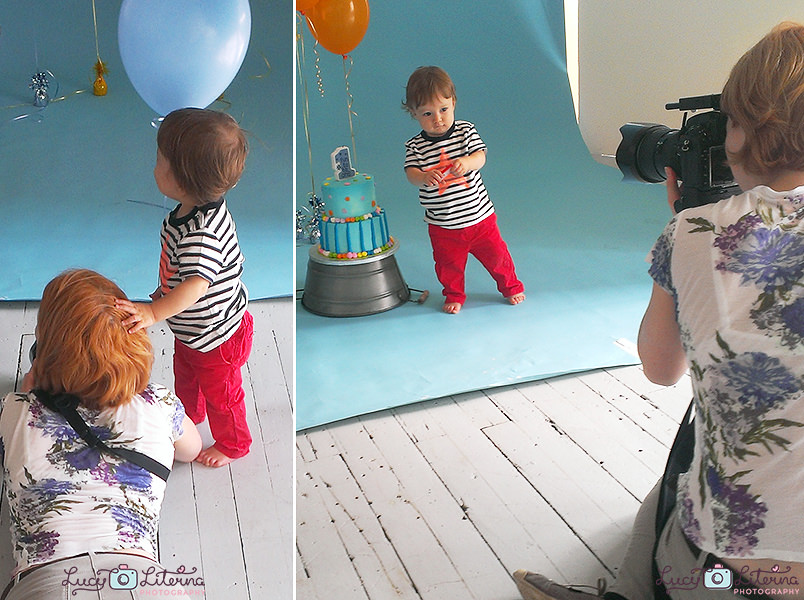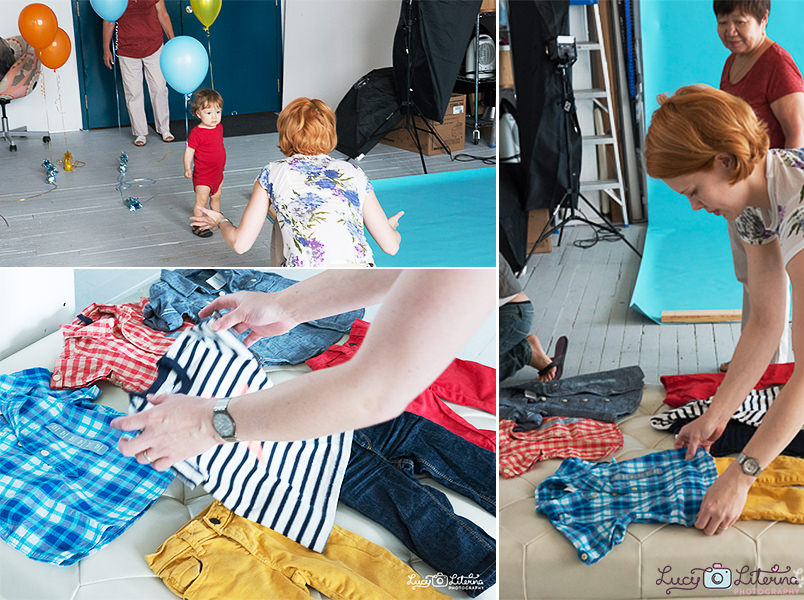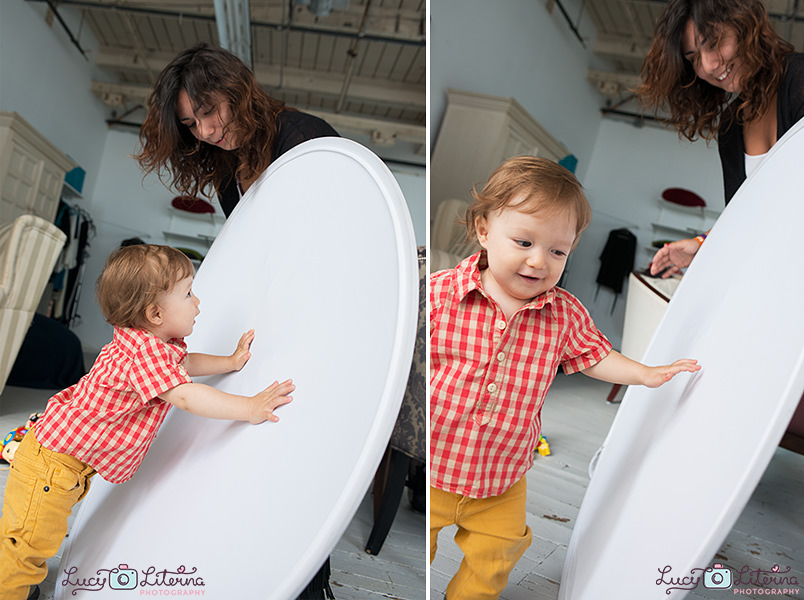 Tim's First Birthday Photoshoot once again reminded me why I love so much what I do – from photographing the beauty of pregnancy to precious newborn photo shoots, to family photography and portrait photography. It is extremely fulfilling and rewarding for me to develop such special and unique relationships with my clients, to see their children grow, to capture their smiles and to create beautiful documentation of some of the happiest and joyous moments of their lives.
It's been a great pleasure to know Tim's family and lots of joy to see Tim grow, while photographing all these meaningful stages in his and his family's life. I am looking forward to photographing Tim's children one day too!